Sandy Saia and Lorie Glantz
Massachusetts Top Luxury Agents
Top 7% Of all Coldwell Banker Agents Worldwide
International President's Circle Recipients 2021
International Diamond Society Award Recipients 2020
Platinum Agents 2018 & 2019
Find out how we are getting up to 21% more for your home!
Sandy Saia and Lorie Glantz sell homes in the Greater Boston Suburbs. As a public service they offer a free walk through to determine how you can net up to 21.6 percent more when selling your home in Massachusetts. If you are even thinking of selling be sure to contact Sandy Saia and Lorie Glantz first.
Request Sandy and Lorie's Free Seller Booklet
Wouldn't you like to know the secrets to getting more when you sell your home? Ask for a FREE Seller Report with selling tips that could get you up to 21% more. Lorie and Sandy have the top selling secrets. Claim your FREE copy today!
Get Sandy and Lorie's 75 Point Marketing Plan!
Our 75 Point Marketing Plan sells more homes, for more money, in less time. Inventory is down and demand is up. Lorie and Sandra say NOW is the time to sell your home in the greater Boston area!
Sandy and Lorie can help you position your home to sell for more. Less inventory means you can sell your home for top dollar. To sell in less time, request our 75 Point Marketing Plan today. Just call or text Sandy and Lorie today at 781-844-6522.
Sandy and Lorie just SOLD Another home in the Burlington, MA area in less than 7 Days for $25,000 over asking!
Your home could be next! NOW is the time to sell your home for more. We have buyers wanting to buy homes RIGHT NOW, qualified buyers that are ready!
High demand and low inventory means homes sell for MORE right now! If you are even thinking about selling, NOW is the time to take advantage of this Seller's market. So take the first step and get your HOME VALUE FREE INSTANTLY. Just fill in your address in the box to the right.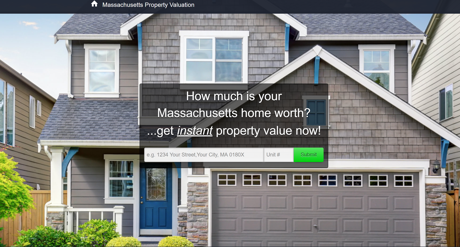 Sandy Saia & Lorie Glantz Proven Success
Dream Comes True - Sold for $894,500
Sellers owned this beautiful new construction home yet dreamed of building a custom home from scratch. Sandy Saia & Lorie Glantz sold the home for top dollar and the sellers dream came true. They were able to build a stunning new custom build.
The new buyers were thrilled to get this 4 year old home in beautiful condition. Everyone was happy.
Sold $86,000 Over Asking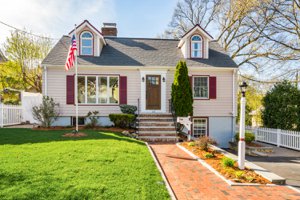 The seller of this home chose Sandy Saia and Lorie Glantz out of dozen of other agents because of their superior marketing strategies.
"Sandy & Lorie sold my home in one weekend for $86,000 over asking. I'm thrilled with Top Home Team, they sold it for $1,135,000! They are the Top Realtors!"
Sold $21,000 over asking!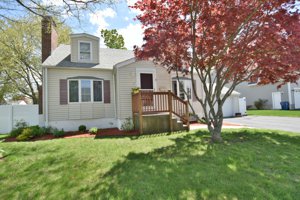 "I was searching for the right Realtor. I had seen a bunch of Top Home Team signs around my town so I asked a few friends about Sandy & Lorie. The feedback was overwhelmingly positive! I knew I could trust them with protecting my best interests so I hired them. I got five over-asking offers in one weekend and we close soon!" This seller had done her due diligence and is one happy seller.